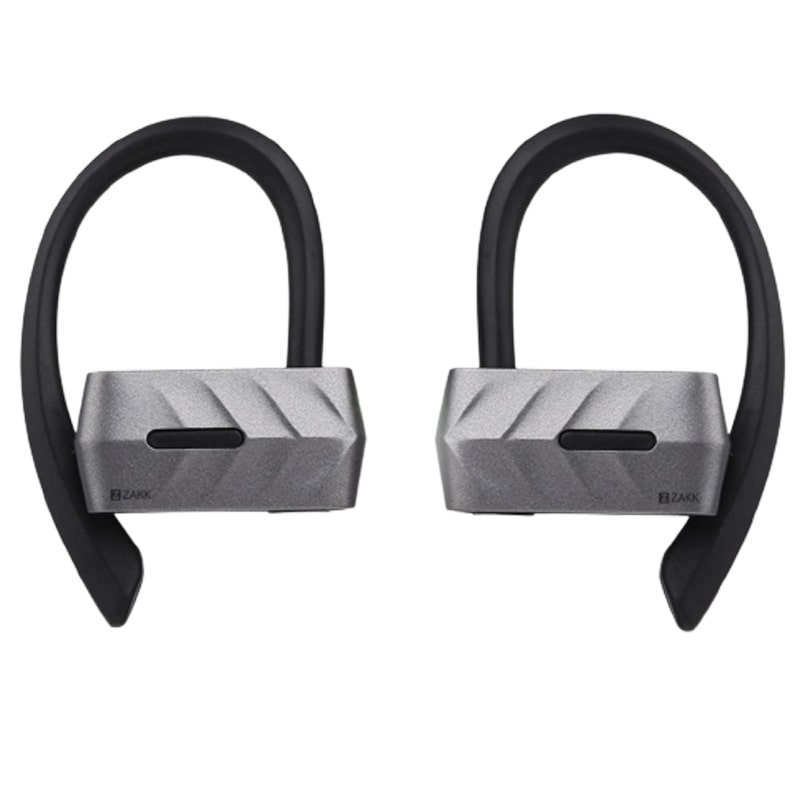 Rs.: 4999.00
Rs.: 3499.00
BV Point: 1300.00
---
✔ Small and Powerful Sound ★ ZAKK TWINS adopts true wireless technology that makes Bluetooth connections tangled-free and true HD quality sound. You can wear them comfortably, concealed and suitable for every activity. It has a privacy call design, when you have hands-free calls, the main headphones can also transfer voice signals.

Press free connectivity with M microphone and multi-function connectivity: earbuds connect easily to each other. ZAKK TWINS mode: use 2 earbuds simultaneously, or single mode: select right or left. ** Please note, if you are making a phone call or using an Internet call, only the right or left earbuds will work. Both earbuds cannot be used for voice calls as they include a microphone on jack headphones / earphones / earphones with a safety feature. So only 1 earbud

Day without charging ★ Equipped with 100 mAH battery in each earplug, each earbud music play time is 6 hours, make sure your battery will not run out in less than 12 hours in a single charge cycle.

✔ Comfortable, Conventional and Safe: ZAKK TWINS, True Wireless Bluetooth Headphones are Truly Wireless Earbuds. Best thing… there are no cables in the headset or anywhere near them. Enjoy hours of listening to any music without any disturbing wires. True wireless Bluetooth headphones are perfect for any sport. For running, hiking or just walking in the gym, this year bud is the perfect fit for any occasion.

MO Comprehensive competition for all mobiles: Used along with all Bluetooth devices including iPhone x, 8, 7 6 S 6 Plus, Android Mobile Samsung One Plus, Motorola, Honor, Panasonic, Redmi / Mi, Oppo, Vivo etc. Bluetooth-enabled tablets; Perfect for sports, running, jogging and gym exercise, watching TV, or sleeping. Also used with Apple Watch, Fitbit and Smart Watch.
The final product delivered might vary in color and print from the one displayed here, While we make every effort to deliver the same product, there might be variations because these products are procured in mixed batches.
Some products which are currently selling on the portal may belong to the stock lot or stock excess, It may belong to the prior manufacturing year (2019, 2018, or older) some listed products may be out of warranty and packing box and packaging might be damaged.
It is advisable to read all terms and conditions or refund policies while buying any product for more clarity.